FastDDNS Update IP
software is developed based on .NET Framework 2.0. If the software is asked to install the .NET Framework at runtime,
Download .NET Framework
.
Download the latest version of
FastDDNS Update IP
software for Windows
Download
.
Step 1: After downloading the FastDDNS Update IP software to your computer, extract it to your :/D drive. computer. Then open the file FastDDNS.net.exe to run the program (The software runs directly without installation).
Step 2: Fill in the hostname, Username, and Password installation information. -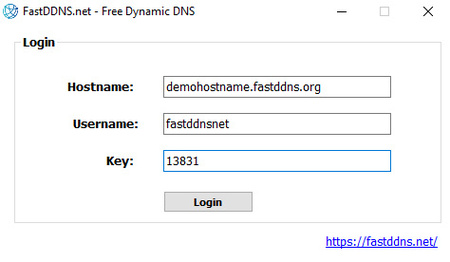 Successful login